How It Works
PetGeniusRx is easy and lets you know what you'll pay before you go to the pharmacy.
It's as simple as Search, Screenshot, Show.

Enter the name of your pet's medication and your zip code.

Use the dropdown menus to narrow your search results.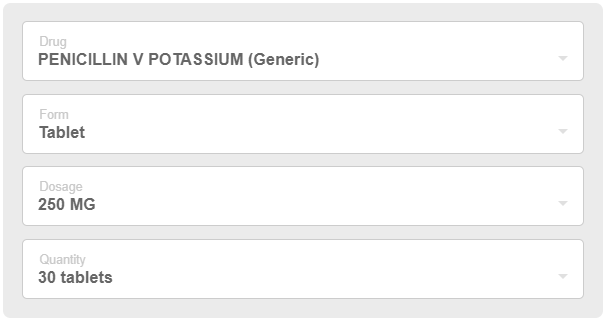 Review pricing and use the Map feature to see the location of the pharmacies near you.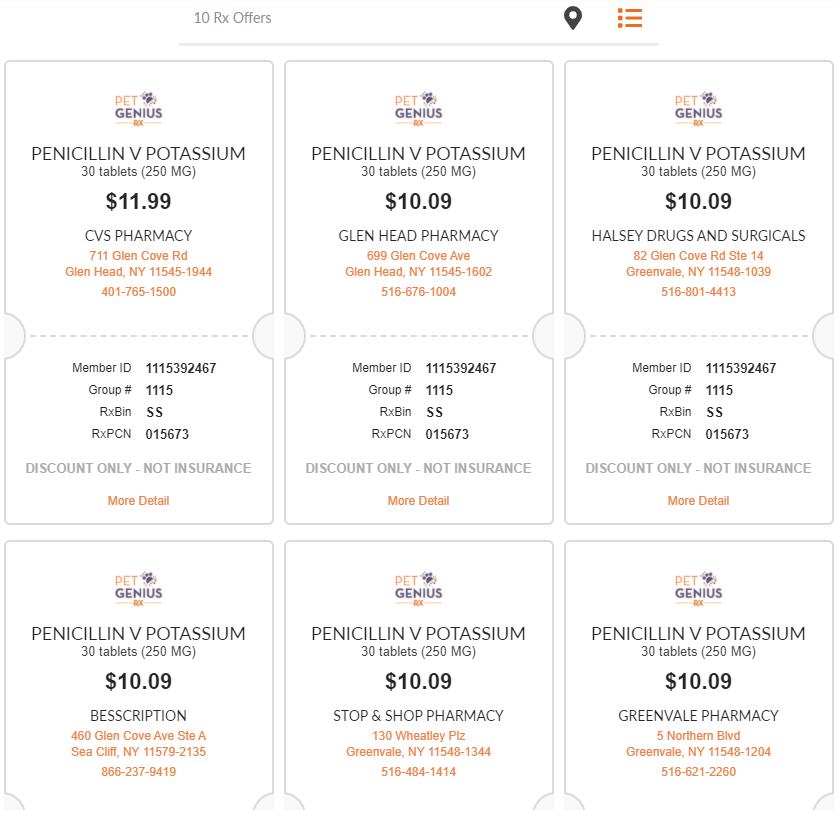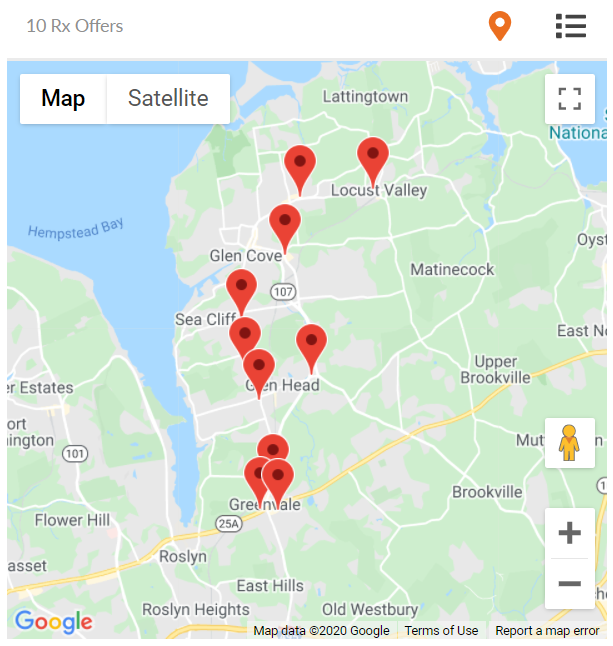 When you've chosen the best price and pharmacy location for you, simply take a screenshot of your discount card and present it, along with the Rx from your vet, to the pharmacist at the counter.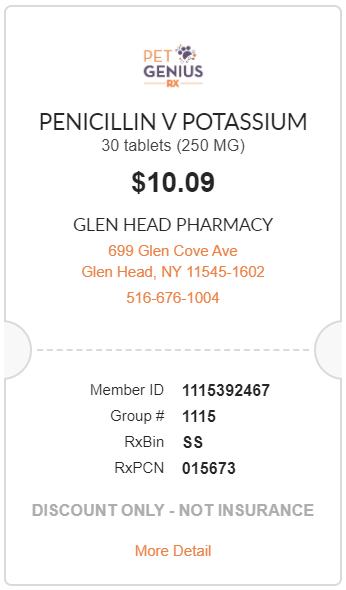 DISCOUNT ONLY – NOT INSURANCE – HUMAN EQUIVALENT MEDICATION  ONLY